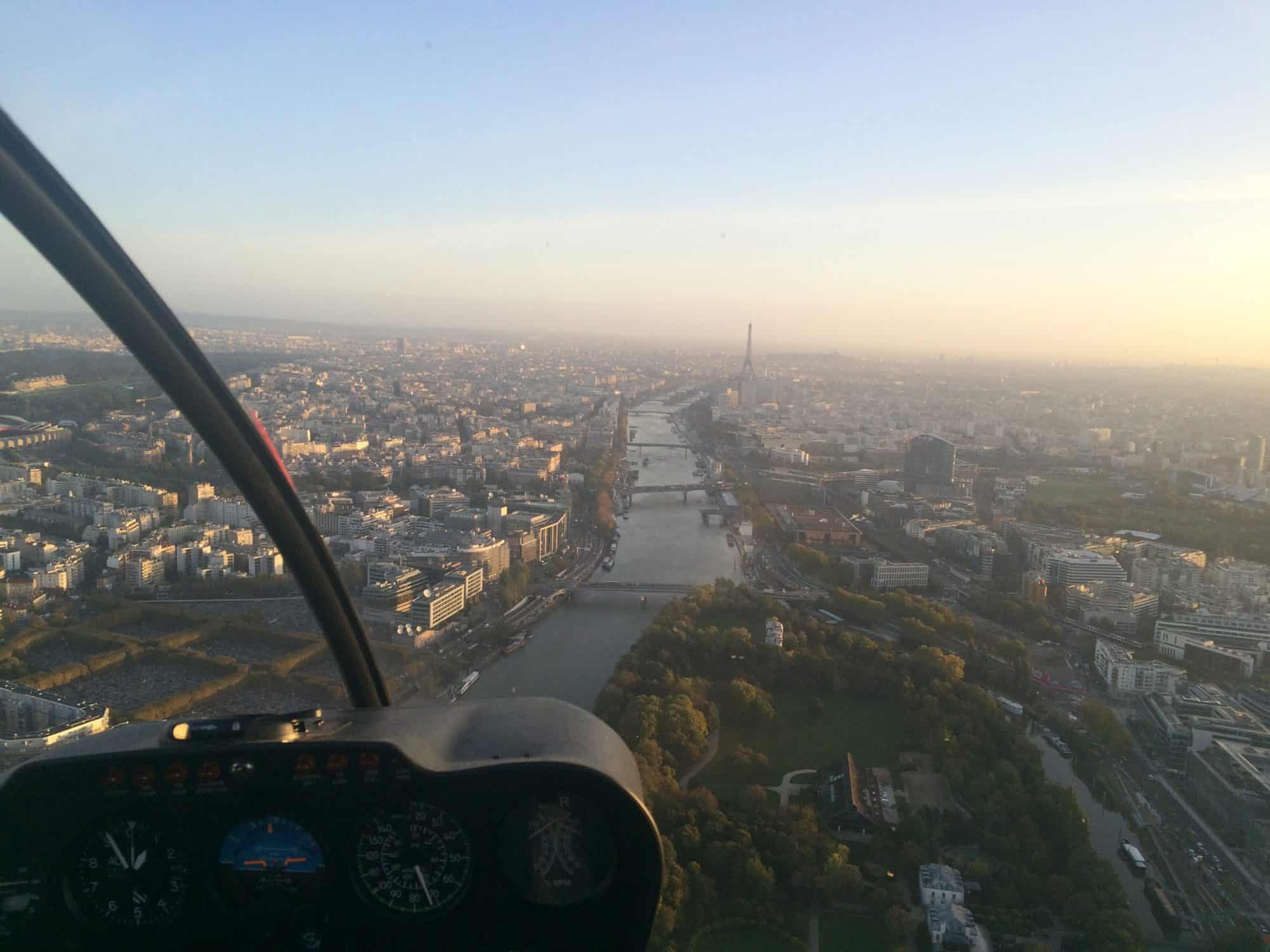 ---
Paris Versailles Tour 25 minutes
Discover Paris and Versailles from the sky !
---
Journey
(à titre indicatif suivant les conditions météorologiques, de l'appréciation du pilote et sous réserve d'un nombre suffisant de passagers)
- Toussus-le-Noble
-Paris
- Tour Eiffel
- Les bords de Seine
- Bois de Boulogne
- Hippodrome Longchmp
- Parc des Princes
- Les Parcs de St Cloud
- Le Château de Versailles et ses jardins
- La Défense
- La Scène Musicale
- Le Trocadéro
- La Tour Montparnasse
---
The tour
Take off in a twin-engine helicopter with 5 to 6 passenger seats. You will be able to admire Paris, the Eiffel Tower, the Seine, the Bois de Boulogne, the Longchamps racecourse, the Parc des Princes, the Parc de St Cloud, the Château de Versailles and its gardens, La Défense, the Scène Musicale, the Trocadéro, the Montparnasse Tower and many other beautiful landscapes! The flight will last 25 minutes with a mandatory one-hour stopover at St Cyr airfield, where the pilot will offer you a snack. This will be the opportunity to take pictures and immerse yourself in the aeronautical world! Unforgettable memories guaranteed! --- ATTENTION: +24.50€ registration fee per person to be paid at the time of registration with our partner Helipass.