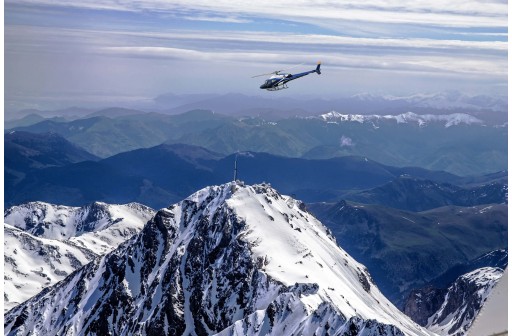  
20' Pic du Midi Flight
Discover a magical and majestic place of the Pyrenees: the Pic du Midi!
From our base Prechac altiport, take place aboard a helicopter Ecureuil AS350 5 passenger seats for a panoramic flight of 20 minutes around the Pic du Midi and fabulous massifs that surround it. You will then be able to see the most beautiful summits of the Pyrenees, its observatory, its lakes and the surrounding fauna for the lucky ones. An unforgettable experience!
No customer reviews for the moment.
1 other product in the same category:
Discover Prechac from the sky, a place of history and pilgrimage !